For Release: November 13, 2000

PRESS RELEASE

Contact: Michael Gillespie
President, Flying Colors Pilot Training
admin@flying-colors.org

Flying Colors Receives First ATAC Innovation Award

Winnipeg's Flying Colors Pilot Training and Toronto Airways
Share Prestigious Industry Award for Innovation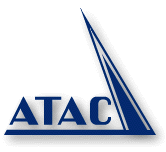 (Vancouver, BC) Creative sharing of information in the use of Visual Flight Rules simulation has earned two aviation firms from Manitoba and Ontario the first Air Transport Association of Canada (ATAC) Innovation Award.
In an announcement at ATAC's Annual General Meeting, President and CEO Clifford Mackay stated that ATAC was "recognizing a practice, or strategy that is so innovative it will serve as an example for others to follow and learn from."
"By recognizing our own best practices as an industry, we increase awareness of what is being done that is useful to promoting our industry and this awards program helps develop pride in our efforts.
These firms deserve recognition for their creativity and for their unusual effort to reach out and learn from each other. Sharing intellectual property is certainly not something we see all the time and in this case it had made a sum greater than the two parts. It demonstrates the spirit of innovation and the commitment to excellence which is so much a characteristic of Canada's general aviation community"
This award was made possible because of the generous sponsorship of AON Reed Stenhouse. Wings Magazine provided media sponsorship. The selection committee was comprised of Clifford Mackay, President and CEO of ATAC; Art LaFlamme, Director General, Transport Canada; Kevin Psutka, President Canadian Owners and Pilots Association; Martin Digby, Vice-President AON Reed Stenhouse and Paul Skinner, Publisher, Wings Magazine. The Selection Committee reviewed all the nominations over a six month period using an evaluation criteria developed by the Canadian Standards Association.
The Innovation Awards were a feature of the ATAC Annual General Meeting, the largest commercial aviation organization in Canada. The gathering attracted approximately 600 operators, suppliers and service companies involved in all aspects of the commercial aviation industry. ATAC has represented the commercial air transport industry in Canada since 1934.
Since opening its location at Winnipeg International Airport just fifteen months ago, Flying Colors Pilot Training has earned international recognition for its innovative training approach. Flying Colors operates Canada's first and only Transport Canada certified Level 3 Flight Training Device and offers the region's only baccalaureate aviation degree programs, which combine in-depth aviation education together with state-of-the-art professional flight training. Toronto Airways has chosen to follow Flying Colors' lead and will also incorporate a Level 3 Flight Training Device into its program.

Additional contact information:
Glenn Priestley
Vice-President, Fixed Wing Air Taxi and Flight Training
Air Transport Association of Canada
255 Albert Street
Suite 1100
Ottawa ON K1P 6A9
Phone: (613) 233-7727 Ext 309
Fax: (613) 230-8648
E-mail: glennp@atac.ca