For Immediate Release
January 1, 2001

PRESS RELEASE

Winnipeg's Flying Colors Pilot Training
First to Acquire Latest Model Katana

Advanced IFR Avionics Include "EFIS" Display
(Winnipeg, Manitoba) Flying Colors Pilot Training has purchased the first four new Katana DA20/100 aircraft from the Diamond Aircraft Industries factory at London ON.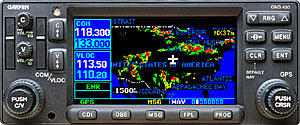 Two of the specially-equipped Katana 100 are outfitted with Garmin GNS430 colour moving-map GPS systems while the other two contain King KLN94 GPS units with Sandel SN3308 "EFIS" displays.
The new aircraft are additions to Flying Colors existing fleet of state-of-the-art DA20 Katanas. Although these aircraft are principally intended for advanced IFR training in Flying Color's Integrated Commercial Pilot and Bachelor of Science Aviation Programs, they will also be available for rental and modular training.
Flying Colors program students obtain a Group 3 IFR rating on the single-engine Katana prior to obtaining their Group 1 IFR rating in the Beech Travel Air.
The recently-certified Katana 100 features an increased horsepower version of the engine which powered the successful Katana DA20-A1. The advanced Bombardier/Rotax 912S engine develops 100hp and provides increased climb and cruise performance plus 44lb additional payload.
More information is available online at the company's website at www.flying-colors.org or by phone at (204) 925-9000 or by fax at (204) 888-1056.
# # #
Additional contact information:
Diamond Aircraft Industries
1560 Crumlin Sideroad
London, Ontario, Canada N5V 1S2
Phone: (519) 457-4000
Toll Free: (888) FLY DA20
Fax: (519) 457-4021
E-mail: sales@diamondair.com