PILOT YOUR OWN SHIP FOR $233,396
While successfully fighting through the modern airport and arriving -- hassle-free -- at your destination on a commercial airplane may seem like the ultimate flying accomplishment some days, there's an even more thrilling way to fly. Get your very own private pilot's licence and not only will you be able to efficiently shuttle yourself to out-of-town meetings, you can soar over mighty rivers, fields of wheat and mountains, just for the fun of it.

WING SCHOOL If you're 17 years old and have passed Transport Canada's medical exam, you're on your way toward joining Canada's 60,000-odd sky-loving pilots. A private pilot's licence program -- like at Winnipeg's award-winning Flying Colors Pilot Training -- can make you a plane-master in as little as a month if you can devote yourself to the program full-time ($7,500). "If you had five weeks with nothing else to do, we could to it in five weeks," explains Ryan Mitchell of Flying Colors. But with a minimum of 45 flight hours, 40 ground school hours and 15 hours training with the plane on the ground required, most folks spread their flight theory and pilot-decision-making education -- among other lessons -- over a longer period of time. But know that your new hobby will take you into the sky right from day one: "Usually we go up in the airplane right away," says Mr. Mitchell. "We want you to see how the plane feels. But we take baby steps."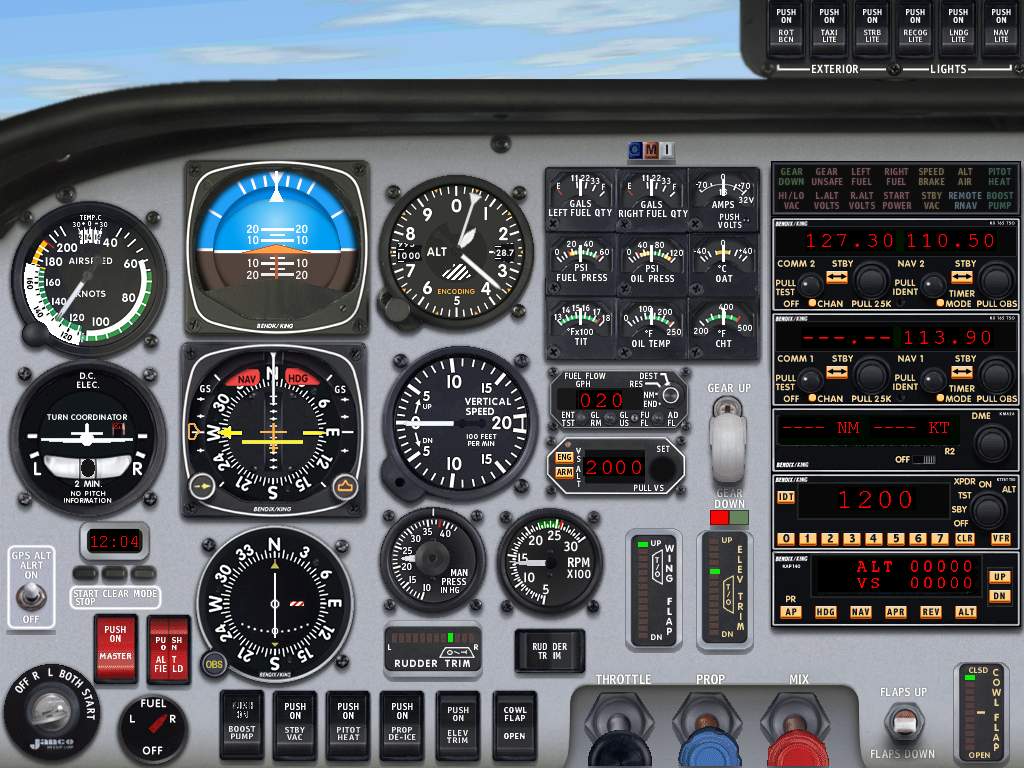 INSPIRATION Formula One race car drivers use computer program simulators to study race tracks and pilots can use them, for instance, to help study the zillion gauges they use to fly the plane. So check out Microsoft Flight Simulator ($70). Or, for some real-life inspiration, visit the National Aviation Museum in Ottawa and learn about the 100 years humans have spent in flight ($6 adults). Live a little history too by taking a ride in an open cockpit Stearman biplane.
GEAR As a new private pilot you need to look the part. Thomas Kuhnlein at Calgary Pilot Supply suggests the Citizen Skyhawk Eco Drive aviation watch with its 20 time zones ($370). You may also want to splurge on a good comfortable passive headset ($450) and a top-of-the-line GPS system with a nice big screen ($1,600) so you always know where you are.

EXOTIC VACATION Since life on the ground will become incredibly dull for the new pilot, even vacations will require some air time. Tote your new private pilot's licence with you to Nevada and rent a Piper Warrior II or
a Cessna 172 from the Las Vegas Flying Club (US$75/hour). This way not only can you check out the Hoover Dam, the Grand Canyon and Mead Lake from above, there are a lot fewer tourists up there.
YOUR WINGS Rent an airplane for about $100/hour at your flight school, or skip it and buy your own. Ken Wilson of Wilson Aircraft in Markham Ont., says plane ownership means you can travel on your own schedule -- and know that you're serious about your new hobby. Pick up a brand new Cessna 172 -- the world's most popular plane -- for $225,000. (A used one will run you between $40,000 and $150,000.) Indoor storage at a local airport may cost $350 a month and insurance, maintenance and upkeep of your plane could be as high as $10,000 a year.

PRICE CHECK

| | |
| --- | --- |
| Flight School | $ 7,500 |
| Flight Simulator Software | $ 70 |
| Headset | $ 450 |
| Watch with 20 time zones | $ 370 |
| Visit to National Aviation Museum | $ 6 |
| Cessna 172 | $ 225,000 |
| TOTAL | $ 233,396 |